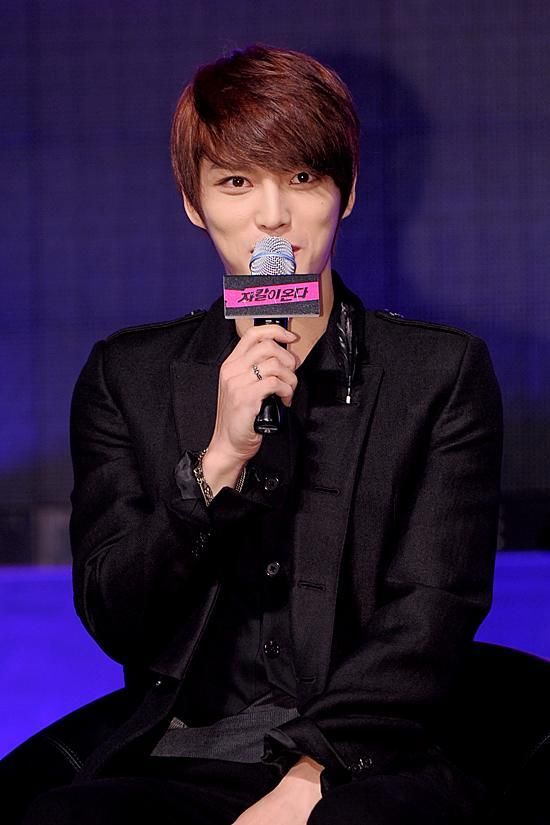 JYJ's Jaejoong revealed that 'Code Name Jackal' co-star Song Ji Hyo's clumsiness almost cost him his potential future marriage.
During the press conference held on the 16th, Jaejoong and Song Ji Hyo picked the word 'sword' as a keyword for the movie. Song Ji Hyo confessed, "I'm originally clumsy, so I was spinning the sword and dropped it on Jaejoong. My character is a killer, but she's a clumsy and awkward character. I'm clumsy in real life, too. I always wrap things up in a mess and try to just go around it."
Jaejoong explained, "There's a scene where Song Ji Hyo was playing around with the sword, but her hand slips and she drops the sword and it lodges right in between my legs. If there was an NG, I might not have been able to get married. To be honest, I was scared when Song Ji Hyo was playing with the sword, but since she practiced so much it was okay."
Credit: Allkpop
[NEWS] 121016 JYJ Jaejoong, "I Almost Couldn't Get Married Because of Song Ji Hyo"
JYJ member Jaejoong revealed a story of why he almost couldn't get married.
Today at the "Jackal's Coming" production report meeting, he stated, "During one scene with Song Ji Hyo, I almost couldn't get married."
"Jackal's Coming" is about a female killer who kidnaps a top star and tries to kill him.
Jaejooong revealed a story of how one time his hands were tied up for a certain scene when Song Ji Hyo accidentally dropped a knife between his legs.
Jaejoong commented, "Luckily, the staff was very careful and Song Ji Hyo practiced a lot beforehand. I was tied up for about 80% of the movie, so that was the hard part."